Move towards digital transformation with HeroHippo
Without expensive hardware, HeroHippo integrates self-ordering and digital-payment into one. Consumers spend lesser time and effort submitting orders and making payment through 3 simple steps: Scan, Order, and Pay.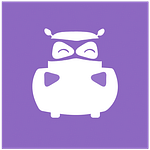 TABLE QR – THE S.O.P FOR CONSUMERS
SELF-MANAGED PORTAL
Never worry about changing your menu. HeroHippo Admin Portal allows business owners to manage menu, table numbers, and any merchandise sales.
FIRST-HAND DATA OF OPERATION
The admin portal will show total sales amount, order count, top-selling products, sales performance, consumer flow, and more. Business owners can also manage data reporting in the same system.
ALL-IN-ONE PAYMENT TERMINAL
Gone are the days when there is a need to maintain multiple payment terminals. HeroHippo integrates different payment methods (Alipay, WeChat Pay, Visa, MasterCard, Amex) into one terminal.
GROUP BUY OPTIONS
Suppliers within the system will offer Group Buy rates for merchants located within the same vicinity that can further improve the cost management of the business.
CENTRALIZING SALES
Regardless if it is dine-in, take-away or delivery order; HeroHippo captures sales from various channels onto the sales report.
AFFORDABLE ADD-ONS
HeroHippo can operate in parallel with other supporting business software such as CRM and ERP.
Multiple payment methods. Consumers can pay online or offline with cash, credit cards, debit cards or e-wallet.
Powerful Sales tools, Inventory Management, and more
Understand performance in just a few clicks. Keep loyal customers and increase their numbers by motivating them with continuous spending using coupons or membership programs.
Ready to transform your business?
Get the HeroHippo mobile app for Android.